KIP is a leading manufacturer of wide format printing and scanning equipment that is known for its compact design and low cost of operation. KIP systems range in capability from the low volume needs of a small construction company to the high volume production needs of a large manufacturing company. KIP Systems can print, copy, and scan documents up to 36" wide.
Engineering Supply and Imaging is an authorized KIP America sales and service partner. We carry KIP's full line of monochrome and color wide format equipment. Our service technicians are certified on new and legacy KIP systems, and we carry a full range of KIP supplies.
Explore the specifications of the KIP models and download the brochures to learn more, or call 1.888.703.0334 and talk with one of our equipment specialist about your needs.
Contact Us Today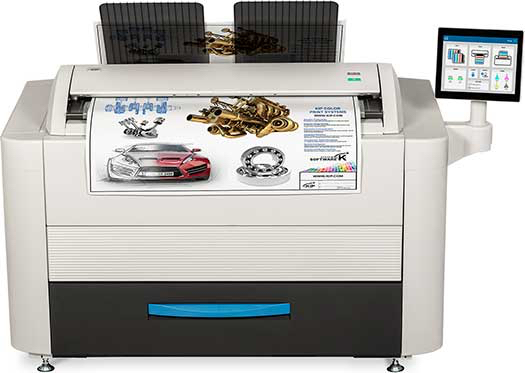 KIP Multifunction Systems
KIP Multifunction Systems